NEW in TiM: Automatically show or hide state onboarding forms per crew start packet.
June 26, 2020
The wait is over for automating crew start paperwork per state: Work State Viewing Permissions have arrived. 
More state-level flexibility for crew start paperwork packets
With Work State Viewing Permissions, you can specify pages in your packet to show to or hide from employees based on which states they're working in for a production.  
What this means for you and your production crew:
No need for state-specific start packets for crew members in different states.
Insert all your production's state-specific forms (such as state tax withholding certificates, wage theft prevention act notices, and tax incentive forms) into your Standard Packets and apply the relevant Work State Viewing Permissions.
More robust automated distribution on your production.
If you've set a packet up with Work State Viewing Permissions, TiM will show or hide the pages of that packet to a crewmember based on the production work state(s) indicated within their Employment Details. 
Fewer start packets means less production start paperwork maintenance. The more you consolidate into Standard Packets, the more streamlined setting up new Projects will be and less overall upkeep you'll have in TiM for your production.
For step-by-step instructions: see our full article on it here. If you'd like a one-on-one lesson on how to update your production's start packet Templates to utilize Work State Viewing Permissions, schedule time with a TiM Specialist.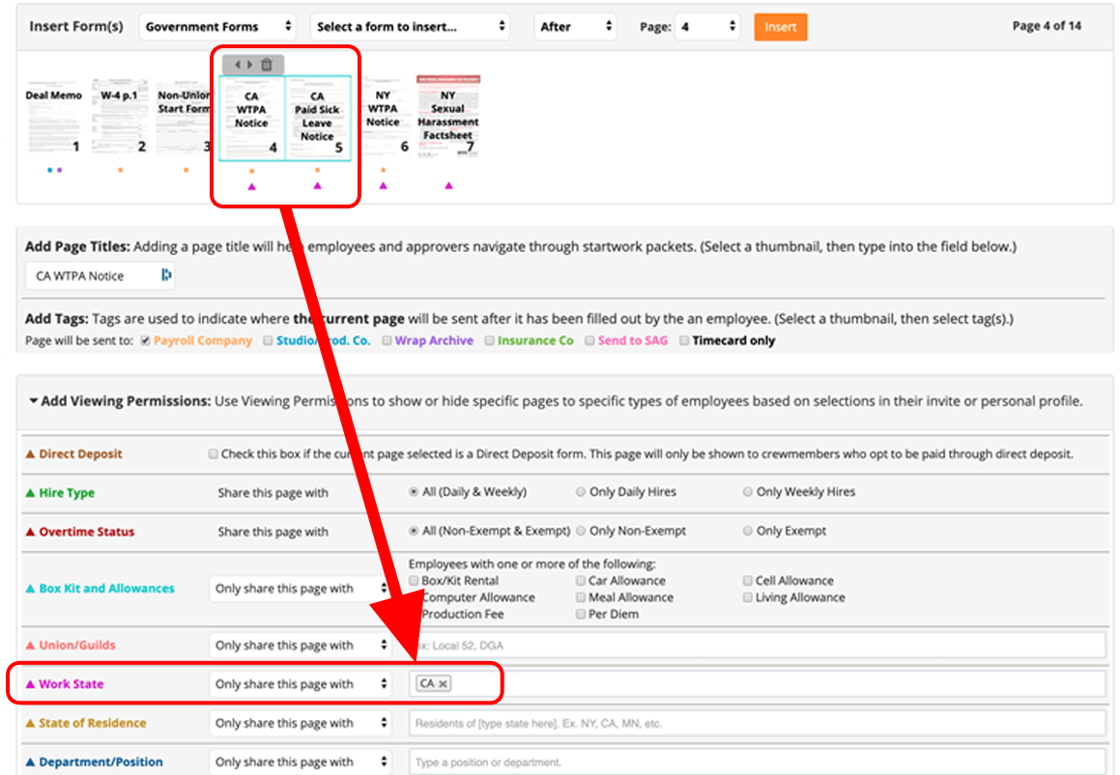 As always, for general information about TiM functionality and FAQs, visit the TiM Help Center at support.hellotim.com.
If you have questions, I'm here to help.